Quality Plants - Unique Selection
At Red Granite Farm we strive to bring you the highest quality of unique perennials for your Zone 5 or colder garden. With a wide variety of plants for shade, sun, and every situation in between, you are sure to find many plants you just have to have! We offer a wide variety of Iowa Natives, ornamental grasses, perennial vines and landscape shrubs for even the most novice of gardeners.
RGF has an acre of on-site gardens to show you many of the plants from our inventory in a real garden situation. Our knowledgeable staff can help you design and pair companion plants for your home garden or landscape. Scroll down to see some inspiration garden designs to get you started. Click over to our Design Consultation page to find out more about the services we offer. As always, feel free to contact us with your plant questions!
Pre-order of Plants now available
Pick up dates are May 2nd, 3rd and 4th 9am-5pm at the farm. Customers that Pre-order will get to shop our entire garden center when they pick up their order- before we are open to the public starting on Friday, May 5th.
Orders will be paid for at pick up. Some items may not be available due to crop loss or delayed shipping. Some plants may need more time in our greenhouses. You will be contacted prior to your pick up date with your total $$ due.  We will let you know if anything is not available, and you may reschedule your pick up if necessary.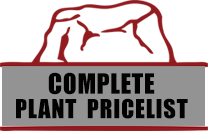 Click the logo for current pricing.
We are not able to ship plants
Our selection of seasonal annuals, non-hardy succulents, vegetable starts and herbs is too variable to list here. Send us a message or visit our garden center to see what's available.
Availability may be limited on some perennial varieties and prices are subject to change without notice.  Plan to shop early for the best selection!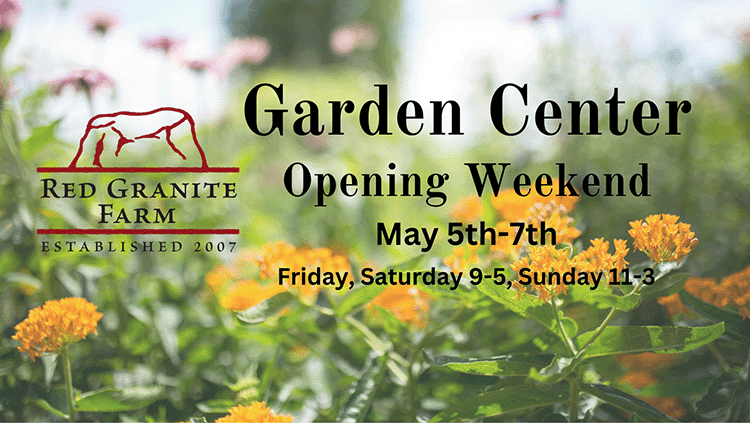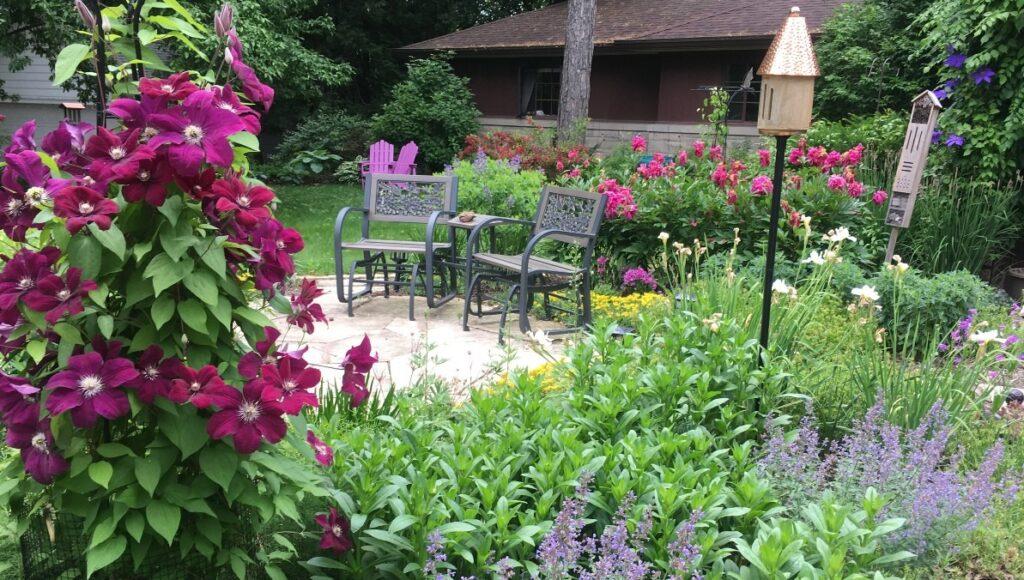 Landscape Inspiration Designs
For best results with new plantings, we recommend:
Check your plants daily for water while they are still in their pots and for the first two weeks after planting.
If soil is moist, wait a day and check again.
If soil is dry, water until moist and check again the next day.
The more foliage a plant has, the more water they will require. It is important to check newly planted shrubs daily.
A thin layer of wood mulch will help with water retention. Just be careful not to smother the plant with it.
Most perennials once established do not require fertilization, but plant food can be used according to the directions on the box.
If you have questions about caring for a plant, we are available anytime via our email address: [email protected].

Spring Hours:
Tue.-Fri. 9 am-5 pm,
Sat. 9 am-4 pm
July-October:
Fri. 9 am-6 pm
October-April:
Please email, call, or message