These plants can tolerate morning sun, but not late day hot sun.
Deep purple leaves have glossy luster. Flowers stand above foliage.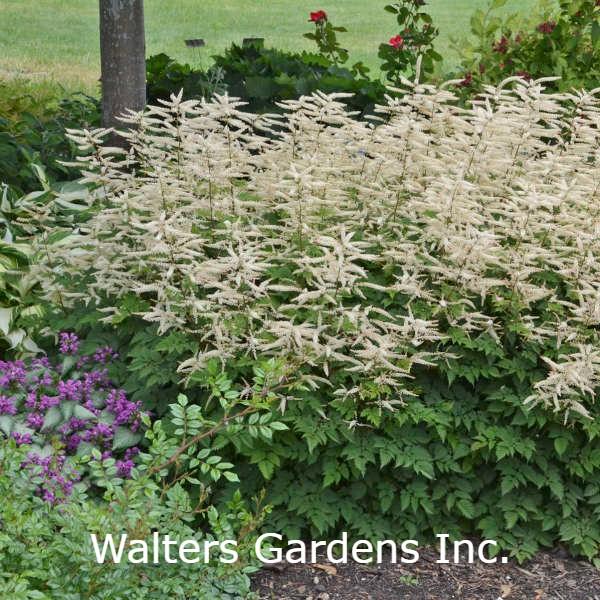 Height - 24"
Width - 18-24"
Bloom Time - Early summer-summer
Bloom Color - White

Has good heat/humidity tolerance. Has a similar texture to Astilbe, but doesn't require as much water. Plant forms a nice rounded habit and foliage stays clean all summer. Spent flowers dry on the plant and add ornamental value. White flowers brighten up dark shade.
Height - 8-10"
Width - 12-14"
Bloom Time - Spring
Bloom Color - Pink buds open white

Dissected green leaves with dark red centers. Flowers held strictly above foliage.
Unique leaves that hold water droplets. Moundy perennial that can be divided easily. Clean up mid summer by removing dead flower heads and crunchy leaves.
Columbine-like foliage, fluffy flowers. Reseeds about the garden, but easy to pull because foliage is distinctive.
Dark stems are attractive on this upright plant. Flowers are large and fluffy.
Flowers emerge first, then foliage unfurls. This plant stays in a nice clump and the foliage stays nice with adequate moisture. Red tips on the leaves in the fall if the plant gets some sun. Nice compliment to the part shade garden.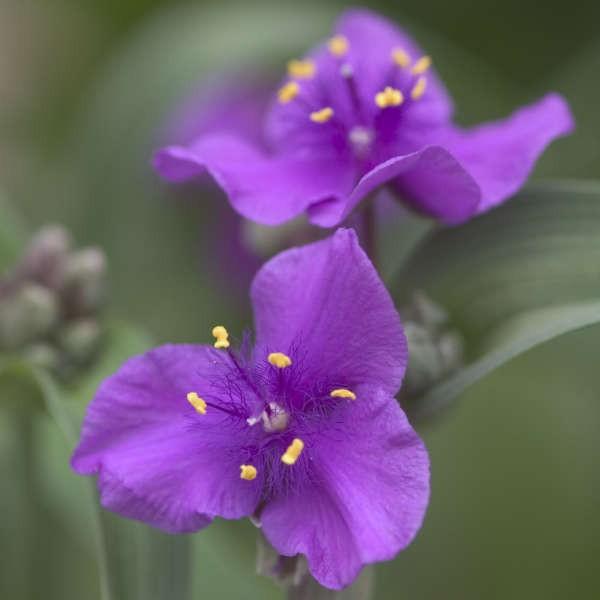 Height - 15-18"
Width - 15"
Bloom Time - Spring
Bloom Color - Concorde grape

Frosted blue-green foliage looks like grass. May die back in the heat of summer.

Spring Hours:
Tue.-Fri. 9 am-5 pm,
Sat. 9 am-4 pm
July-October:
Fri. 9 am-6 pm
October-April:
Please email, call, or message